Today was the closing ceremony of the Reading Challenge Programme at Dr Kalmadi Shamrao High School. Look at all the proud faces!
I conducted two workshops for the children: one on idioms, the other on myths from different parts of the world. During the first one, we solved a crossword puzzle, played team games differentiating between idioms and proverbs, and attempted to guess the meanings of several idioms. I was very impressed by the number of idioms the children were able to explain!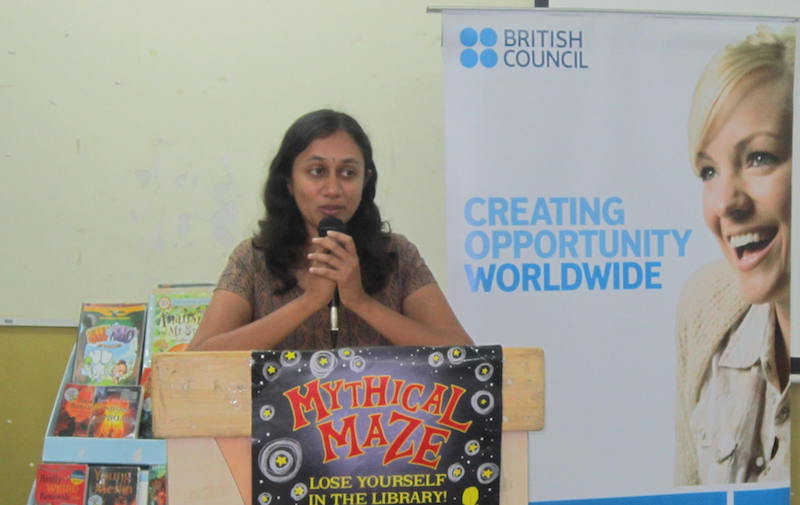 The second workshop I conduct as part of the Mythical Maze Reading Challenge is always more fun for the children. I divide them into groups and give each group a myth from some part of the world. All five groups work with myths explaining the same phenomenon – rain. They perform a skit, make a chart, explain the major ideas … It was such fun, as always!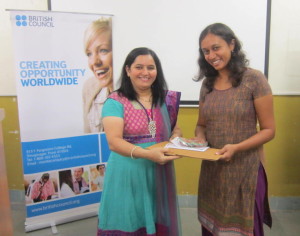 This is just the beginning of a long journey with the school. I, for one, look forward to the next step!