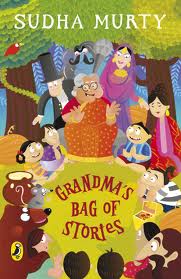 I frown as I say that I enjoyed Grandma's Bag of Stories.
It wasn't what I would usually call 'sophisticated' writing.
It didn't blow me over the way so many books do.
It didn't make me want to keep reading. There was nothing 'gripping' about it.
But there was something about it that made me read. I read a story, gave it a break, read another. I read one each night; I read one each morning. And then, one day, I had finished reading. What a strange book it is to have made me feel just that.
I read it. It was nice. And 'nice' is a word I so rarely use.