Last week, I conducted a workshop at the British Library on inculcating the habit of reading in children. There were principals and representatives from several schools in and around Pune, and many asked me where they could find book reviews. I realised I haven't written about books for a while, so for the next few days, that's what I'm going to be writing about!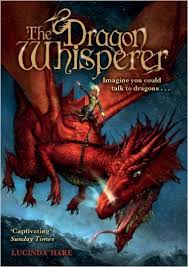 I loved this one! When characters in books become friends you care about, you know that the book you are reading is exceptional.
Riding dragons comes naturally to Quenelda. She does not like fussy court life, where ladies are concerned with nothing more than petticoats, dresses and attractiveness. Yet, aged eleven, she finds herself frightened and isolated by her choices. All she wants to do is fly in the Open Sky. How difficult is it for the world to accept that?